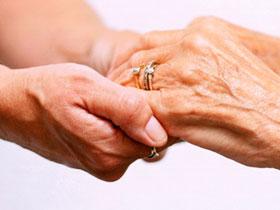 Mercer County Psychological Association Presents
Neurocognitive, Medical, and Psychological Changes of Aging
Speakers: Jennifer M. Oglesby, PhD, Carol D. Goodheart, Ed.D., and David Barile, MD     
CE Workshop (3 credit program)
April 27, 2018. 9 AM -12 PM
THE NASSAU CLUB OF PRINCETON
6 MERCER STREET
PRINCETON, NJ 08540
 Schedule:
Registration and full breakfast: 8:00-9:00 am
Presentation: 9:00-10:30
Break: 10:30-10:45
Presentation: 10:45-12:15
Registration fee: $40.00 for members*; $55.00 for non-members, $20 for student members*, includes presentation and full buffet breakfast. Please register online at www.mercerpsych.org on the Events page. Member discount code: [MEMBER15]; Student discount code [STUDENT20].
Note: Remember to add your discount code after adding the ticket to your cart!  You must be a member to take the member discount…if you are not a member and want the discount please join as a NEW MEMBER (no renewals).  
Workshop Information:
1st Speaker:   Jennifer M. Oglesby, PhD., St. Lawrence Rehabilitation Center, 2381 Lawrenceville Road, Lawrenceville, NJ 08648, (609) 896-9500, extension 2277, JOglesby@slrc.org
Title:   The Aging Brain
Dr. Oglesby will review the neuroanatomical changes associated with healthy aging and their cognitive effects.  She will then introduce the dementias most likely to enter a psychological practice (e.g., Alzheimer's disease, Lewy body dementia, vascular dementia, frontotemporal degeneration, and mild cognitive impairment), and give an overview of common medical conditions with significant cognitive effects.  She will end with a review of neuroprotective factors.
Learning objectives:
Recognize how the brain and cognition change with healthy aging.
 Develop awareness of age-related diseases affecting brain function.
 Identify behaviors that are neuroprotective.
Bio: Dr. Oglesby has been the neuropsychologist at St. Lawrence Rehabilitation Center since 2001.    Her Ph.D. from the University of Florida is in Clinical and Healthy Psychology,              with a minor in neuropsychology, and she is boarded in Clinical Neuropsychology by ABPP.
2nd Speaker:  Carol D. Goodheart, Ed.D., 114 Commons Way, Princeton, NJ 08540, carol@drcarolgoodheart.com
Title:  Psychological Aspects of Aging: Losses and Gains
Dr. Goodheart will focus on psychological issues that emerge or change with age, and interventions, as well as the impact on the therapist of treating aged patients.  Discussion includes 1) the challenges of bodily, relational, and functional losses that accumulate over time from a person's mid-sixties (the "young old") to one's mid-eighties and beyond (the "old old"); 2) treatment strategies to improve function, facilitate coping with new or worsening circumstances, work with recurrences of long-standing chronic mental/behavioral disorders that may be complicated by the aging process, and identify end-of-life wishes and needs; 3) positive dimensions of aging; 4) therapist attitudes toward working with aging patients, as well as with those who are dying. Clinical examples are interspersed throughout the presentation.
Learning objectives:
Identify three common mental and behavioral challenges of aging.
Understand the goal orientation of psychotherapy with an aging population.
Recognize one's personal attitudes toward aging and working with those who are aging.
Bio: Carol Goodheart is in independent practice in Princeton, New Jersey, specializing in health psychology. She is also a consultant to an independent living community of adults who range from ages 60 to 98 years. For decades, she has served at Rutgers University's Graduate School of Applied and Professional Psychology as a contributing faculty member and clinical supervisor.Dr. Goodheart was the 2010 President of the American Psychological Association. She is an author of many journal articles and chapters, as well eight books, related to health, psychotherapy with differing populations, and trends in psychology practice. In 2012, she received the American Psychological Foundation Gold Medal Award for Life Achievement in the Practice of Psychology.
3rd Speaker:  David Barile, MD, Founder and Medical Director, Goals of Care" (www.goalsofcare.org), Phone: 609-497-1210, Email: david.barile@goalsofcare.org
Title: Aligning Personal Goals of Care with Available Treatments: Challenges in NJ and Beyond
Dr. Barile will discuss a four-step model for decision making that is especially useful for frail elders, or those entering into a final phase of life. He will also describe the challenges patients encounter in the state of New Jersey, when entering a final phase of life, and the efforts being made by New Jersey Goals of Care, a non-profit organization devoted to improving decision-making at that stage.
Learning objectives:
Identify specific patient goal, in order to improve quality of care and personal satisfaction.
Understand the change in goal orientation from cure and longevity to more comfort and better quality of life as patients age and enter their final years.
Recognize goal specific advanced directive in dealing with patients, community networks, legislative and government dictates.
Bio: Dr. David Barile graduated from Eastern Virginia Medical School, completed his internship and residency at Beth Israel Medical Center in New York City and his geriatric fellowship at Mount Sinai School of Medicine. He is board certified in internal medicine, geriatrics and hospice/palliative medicine. Dr. Barile is Executive Director and Founder of New Jersey Goals of Care, an organization that functions as a partnership program to unite private and public organizations interested in improving geriatric clinical decision making in the State of New Jersey. He also serves as Medical Director of the UMCP's ACE unit (Acute Care for the Elderly) and Palliative Medicine Services.
Presenters do not have any commercial support and/or conflict of interest for this program.
Location is ADA accessible
Registration fee: $40.00 for members*; $55.00 for non-members, includes presentation and full buffet breakfast. Please register online at www.mercerpsych.org on the Events page. *You must be a registered member of MCPA (new and previous members MUST join as new members, no "renewals") to take the member discount.
Cancellation policy: Refund minus $10 processing fee up to 7 days prior to the workshop only.
Three CE credits for psychologists are available through NJPA:  $10.00 for NJPA members, Free for Sustaining Members, and $20.00 for non-members made payable to NJPA payable.
This program is being offered at an intermediate level of instruction.
This program is co-sponsored by the New Jersey Psychological Association and the Mercer County Psychological Association.  NJPA is approved by the American Psychological Association to sponsor continuing education for psychologists.  NJPA maintains responsibility for this program and its content.