MERCER COUNTY PSYCHOLOGICAL ASSOCIATION
NEW DATE: DECEMBER 13, 2018
 Stopping Chronic Pain (not just managing it!): The Work of John Sarno, M.D.
Presented by: Dr. Jeffrey H. Axelbank
9:30-10:00 am – Registration and Continental Breakfast
10:00 am-12:00 pm – Program
The Nassau Club of Princeton
6 Mercer Street, Princeton, New Jersey 08540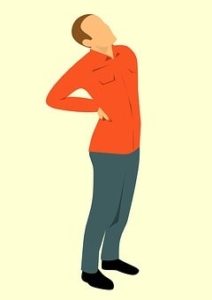 IF YOU ARE A NEW REGISTRANT USE THIS SITE TO REGISTER.
IF YOU REGISTERED FOR THE PREVIOUS DATE, DO NOT REGISTER AGAIN ON THIS SITE. YOU WILL RECEIVE AN EMAIL WITH DIRECTIONS FOR TRANSFERRING YOUR OLD REGISTRATION TO THE NEW DATE. If you have questions, contact Karen Cohen at this email: info@mercerpsych.org
SIGN UP NOW!!  MEMBERS ONLY RECEIVE A $20 DISCOUNT (Use Code: member20) and Students receive a $30 discount (Use Code: student30)!
Description: Chronic pain is one of the major health problems today.  Over 100 million people are affected by chronic pain, more than the number dealing with cancer, heart disease, and diabetes combined.  And yet, medical treatments – dominated by medications, injections, and surgery – by and large do not work.
Psychological approaches to chronic pain have traditionally focused on "managing" the pain and its impact.  However, in the 1980's, John Sarno, MD developed a new way to think about chronic pain that led to psychological treatments that actually eliminate the pain, truly curing people of pain they may have endured for years or decades.  Disorders labeled as degenerative disk disease, carpel tunnel, plantar fasciitis, sciatica, TMJ, whiplash, have been successfully treated in this way.  The approach has also been successfully applied to medically unexplained conditions, and other mind-body disorders such as fibromyalgia and chronic fatigue.  Dr. Axelbank will present Dr. Sarno's work, an interesting hybrid of psychoanalytic theory and a treatment that combines psychodynamic therapy with some cognitive elements.  We will use some excerpts from a new documentary movie on Dr. Sarno's work, All The Rage, as well as personal examples and cases Dr. Axelbank has treated in his psychotherapy practice.  There will also be a chance to discuss chronic pain cases you are working with to see how to integrate Dr. Sarno's approach into your therapy practice.
Learning Objectives:
Participants will be able to identify the three pillars of John Sarno's approach to chronic pain
Participants will be able to recognize and critique the evidence for mind-body disorders that are often labeled as medical or physical disorders
Participants will be able to apply techniques to help their patients recognize the ways that their pain distracts them from unpleasant emotions
Participants will be able to recognize the connections between adverse childhood events and trauma, and chronic pain
Registration fee: $30.00 for members; $50.00 for non-members, includes presentation and breakfast. Please register at the Mercer County Psychological Association website (www.mercerpsych.org). For difficulty registering email Karen Cohen at kcohenpsyd@gmail.com.
Number of CE Credits: 2   (Offered separately through NJPA, see below)
This program is being offered at an introductory level of instruction.
This program is co-sponsored by the New Jersey Psychological Association and the Mercer County Psychological Association.  NJPA is approved by the American Psychological Association to sponsor continuing education for psychologists.  NJPA maintains responsibility for this program and its content.
There is no conflict of interest and/or commercial support involvement relevant to Mercer County Psychological Association or Dr. Axelbank.
This program and this venue are in compliance with Americans with Disabilities Act.