Benefits Of Membership
As a member of MCPA you have the opportunity to network, learn and promote Psychology.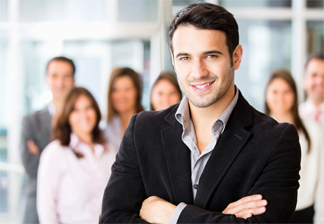 MCPA has much to offer.
Please consider becoming a part of our community. We are a large enough and diverse group of psychologists where you can surely find like minded colleagues. Yet, we are small enough to promote warmth and cohesion, no matter your level of involvement. Our learning environment at workshops and events is friendly and supportive. Come to meetings, come to networking or social events…get involved with our Board or participate on a committee. There is a place for you in MCPA! 
Below, you can learn about the benefits of joining MCPA and information on eligibility, dues and fees.
Enjoy The Benefits Of Membership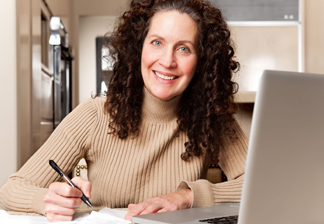 Benefits:
Collaborate and network with other psychologists in the Mercer County
Learn about a variety of topics and best practices from experts in the field at our quarterly workshops
Earn CE (

Continuing

  Education) credits fro attending

workshops

Be listed in the online Membership Directory on our web site, if you are also a member of NJPA
Interact with colleagues via the Association list serve
Join different committees and be an active member of the Board
Participate in book discussion and case consultation groups
Gain exposure in the community by participating in our Community Education Workshops
Members pay a reduced fee to attend workshops
Write an article for the web site
Enjoy free events such as Movie Night, Networking Luncheon and Member Appreciation Dinner
Eligibility and Dues
Full Member: Doctoral degree in Psychology, with or without license. Dues $50/yr.
Associate Member: Master's degree in psychology or a related field. Dues $35/yr.
Student Member: Graduate student in psychology or a related field. Dues $15/yr.
Workshops
Workshop Cost is $25 for members ($30 for non-members) and includes the presentation and a continental breakfast
Annual party is free for members
Get involved, we need you! Our Executive Board is always open to new ideas and initiatives. Our committees can always use extra help. You can do as much or as little as you like.
Membership Committee
Recruits members and updates membership Information
Sends out applications annually to current and new members
Contacts new NJPA members in Mercer County to determine interest in MCPA
Updates the list of members on computer spreadsheet
Sends updated information for any member to website committee to update the website
Recruits new members by phone calls and letters
Committee Chairs: Jamie Gordon-Karp and Irene Eckert
Nominations Committee
Coordinates elections annually for officers and Board members
Emails the membership to request nominations (June/July)
Confirms nominations and presents election slate for Board approval (August)
Sends election ballots to members (October)
Tallies election results and presents to Board (November)
Committee Chair: Eleanor Seigel
Program Committee
Arranges workshops
Contacts presenter and coordinates presentation materials
Arranges for CE credits
Sends information to chair of publicity committee and website committee
Mails program announcements
Adds new members to mailing list
Committee Chairs: Patricia Conners and Judy Margolin
Affiliate Caucus Representative
Serves as a liaison between MCPA, the NJPA Board and the other affiliates of NJPA
Attends affiliate caucus meetings (3-4/yr at different locations)
Keeps MCPA members informed about professional issues that NJPA, the state Board, and county affiliates are discussing or taking action on
Attend NJPA Board meetings
Affiliate Representative: Phyllis Marganoff
Website Committee
Website Updates
Updates membership workshop information
Adds/deletes member information in the directory
Coordinates with computer consultant, web server when necessary
Committee Chair: Karen Cohen
List Serve Committee
Updates membership information on the list serve
Announces upcoming workshops to members, NJPA and other Affiliates
Organizes and initiates Phone Chain for workshops
Publicity Committee
Publicizes workshops and other MCPA events
Emails workshop announcements to MCPA list serve, NJPA (Friday Update) and other places on the Marketing list
Initiates phone chain (via email/calls) prior to workshops
Sends thank you note to presenter of workshop
Creates yearly calendar of workshops (coordinate with NJPA and other affiliate groups where possible
Committee Chair: Shared
Member at Large
Nominated and Elected by the Membership of MCPA
Serves as representative of the general membership to the Executive Board of MCPA
Attends MCPA Executive Board Meetings
Participates in a supportive role in variety of committee activities or events
Members at Large: Sandra Grundfest, Valerie Brooks-Klein, Judy Margolin, Gregg Moore
The Mercer County Psychological Association is an organization of psychologists who live and/or work in Mercer County, NJ.
RENEW NOW!
To renew your membership.
FIND A MEMBER
MCPA is a diverse group of psychologists located throughout Mercer County. Browse our directory to find colleagues in your geographic area, those with similar clinical interests or those to whom you can turn for their expertise.
UPCOMPING EVENTS & WORKSHOPS