Become A Member
MCPA has much to offer as a member of our community.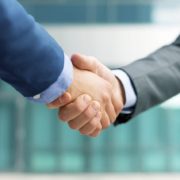 Thank you for Joining MCPA
Our members shape our organization and we are proud to offer services to advance our profession!
Full Membership Status:
Licensed Psychologist, licensed 6 or more years, $50/yr
Early Career Psychologist, licensed 5 years or less, $15/yr
Master Degree Associate, Master's degree in psychology or related field; $30/yr
Psychologist Emeritus, retired licensed psychologist, $25/yr
Student Membership, graduate student in psychology or related field, $15/yr
To Join and receive Full Membership status YOU MUST follow these simple steps:
Fill out the form on the right with your Full Name, Address, Email and a Unique Password.
Select the appropriate membership level and make your Credit Card payment at the Payment Gateway.
Click the Join Now button.
Next page. Complete the Profile Form ( required for Full Membership), then click "Save and Continue" link at bottom of page. 

You must complete your personal Profile application. You can't be a member if Profile isn't completed!
Note: The MCPA Membership Committee will review your Payment and Member Profile application. Once they reveiw and accept your application, you will be able to access your Member Area for editing on the My Account page under Membership menu of our web site.